Showcasing fine art, digital art, photography and other works by featured artists in the studio.
(The artwork is displayed on the studio set in the program)
Art
Broadcast on August 26, 2022
Stirring Vision and Cognition.
Questioning Humans Creating Paintings.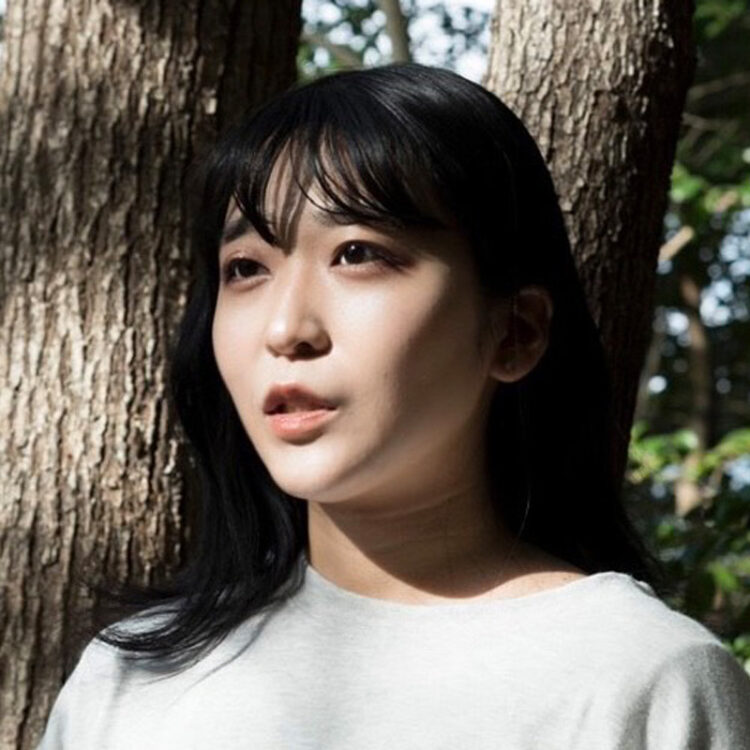 ©Oka Haruka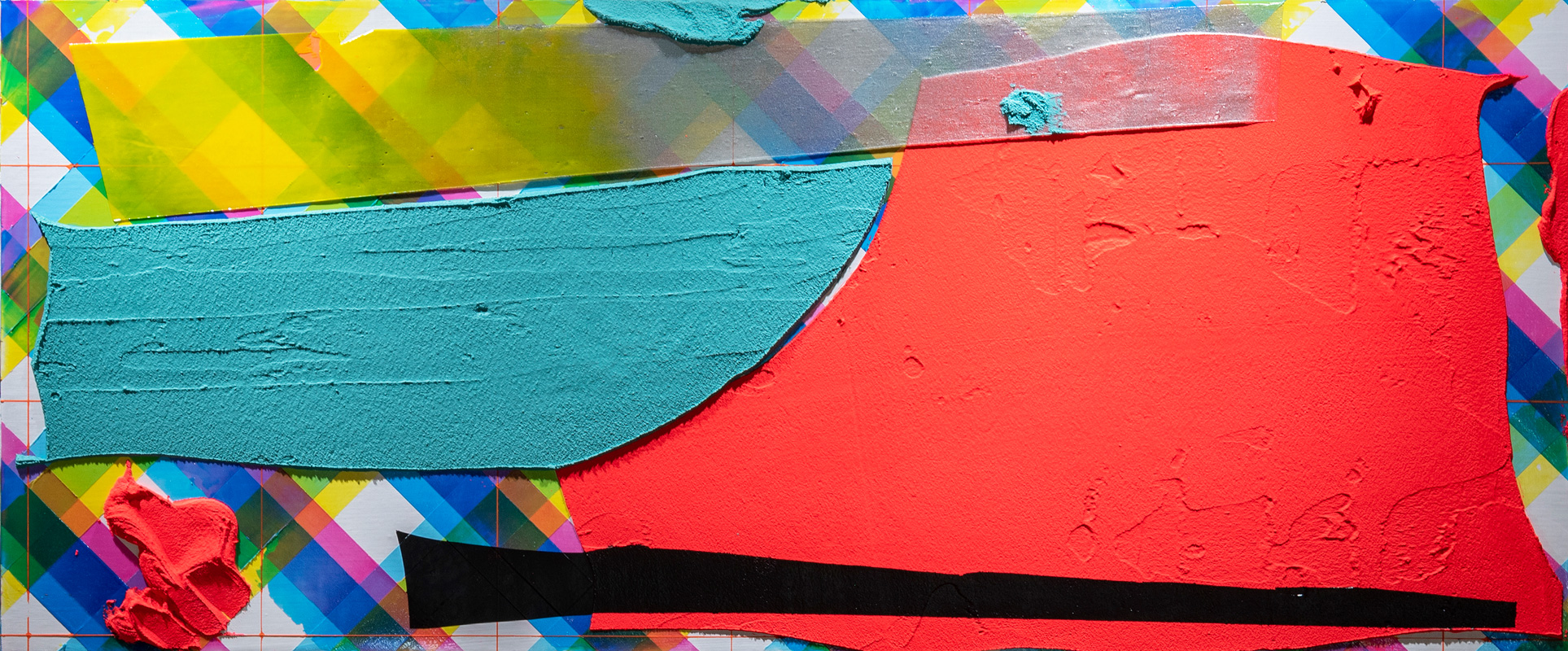 ©Matsuoka Yuzuho
Matsuoka Yuzuho | Artist
[ Artist Statement ]

The layers of pattern that appear in this work have two aspects: an aspect of being the painting itself, shaped by the paint, and an aspect of being a new support created by being sandwiched between the panel and the abstract form of the paint.
As long as neither of these is stipulated, there will be a discrepancy between what is obtained from visual information and what is remembered.
The composition of multiple abstract color planes with strong colors that also have a sense of materiality on the screen allows the adjacent color planes to interact with each other, stimulating our vision.
When we see a complex pattern and a simple color surface at the same time, we lose the ability to see only one or the other.
What we see from an ambiguous point of view is unstable, and that is why we can see new views.
[ Brief CV ]

1996 Born in Hyogo Prefecture, Japan.
2021 Completed Master's program in Oil Painting, Graduate School of Fine Arts, at Kyoto University of the Arts.
Major exhibitions include:

2022 Solo exhibitions "Peace and Hall" (haku kyoto, Kyoto), "ARTISTS′FAIR KYOTO 2022" (The Museum of Kyoto Annex, Kyoto)
2021 "ART AWARD TOKYO MARUNOUCHI 2021" (Marucube, Marunouchi Building, Tokyo), 「exhibition from SHU」(y gion, Kyoto), "DAWN-EXPOSITION 2021.04-" (Ginza Tsutaya, Tokyo), "2020 Graduation Works Exhibition" (Kyoto University of the Arts, Kyoto)
2020 "Idemitsu Art Award 2020" (The National Art Center, Tokyo).
Major awards include:

2021 "ART AWARD TOKYO MARUNOUCHI 2021" Proactive Award
2020 "Shell Art Award 2020" Special Prize for Students
2019 "2018 Kyoto University of the Arts Graduation Works Exhibition" Award of Excellence,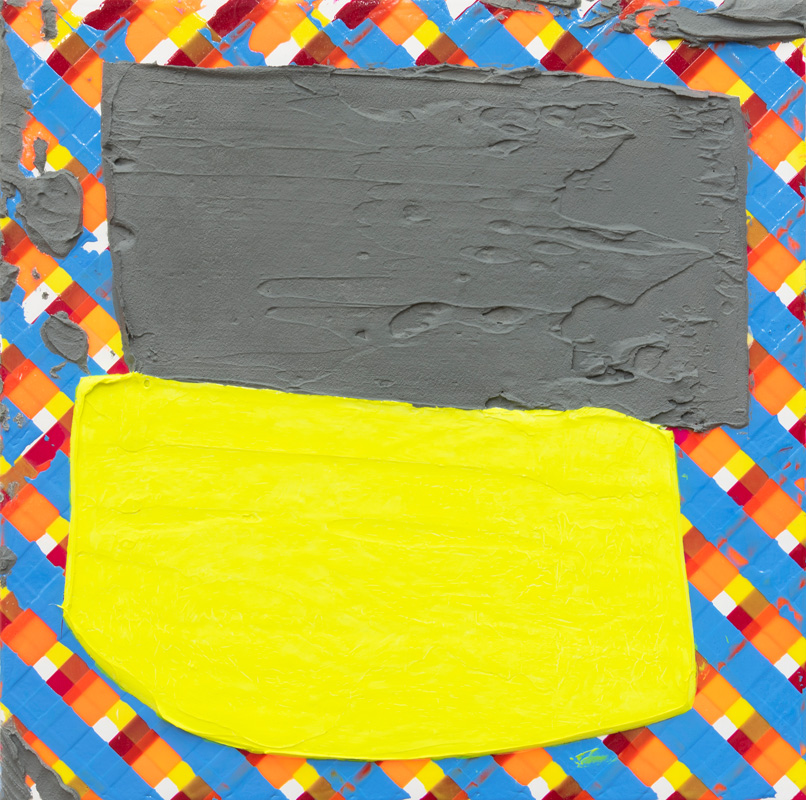 ©Matsuoka Yuzuho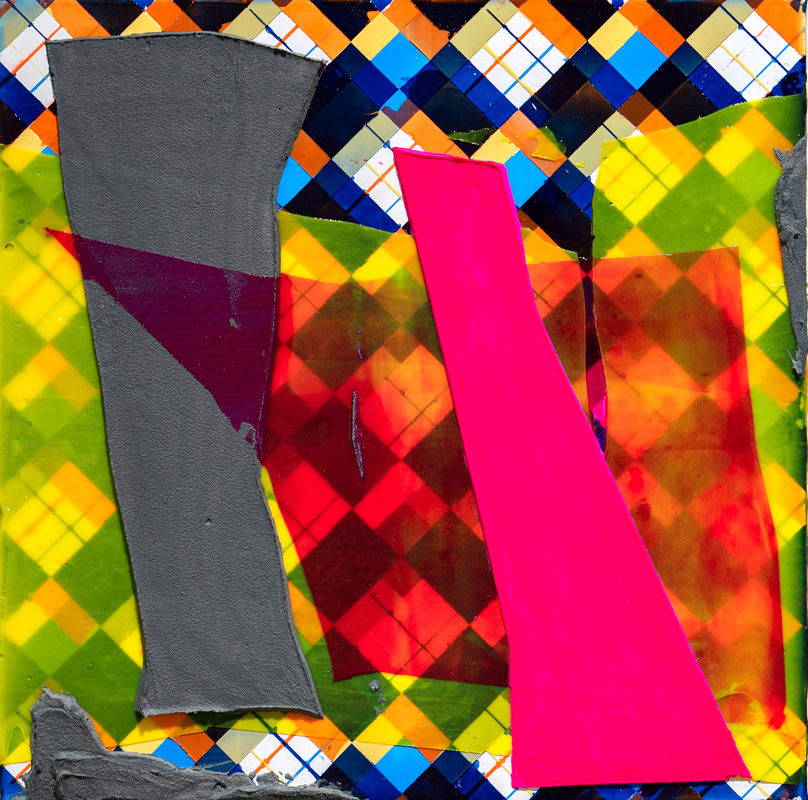 ©Matsuoka Yuzuho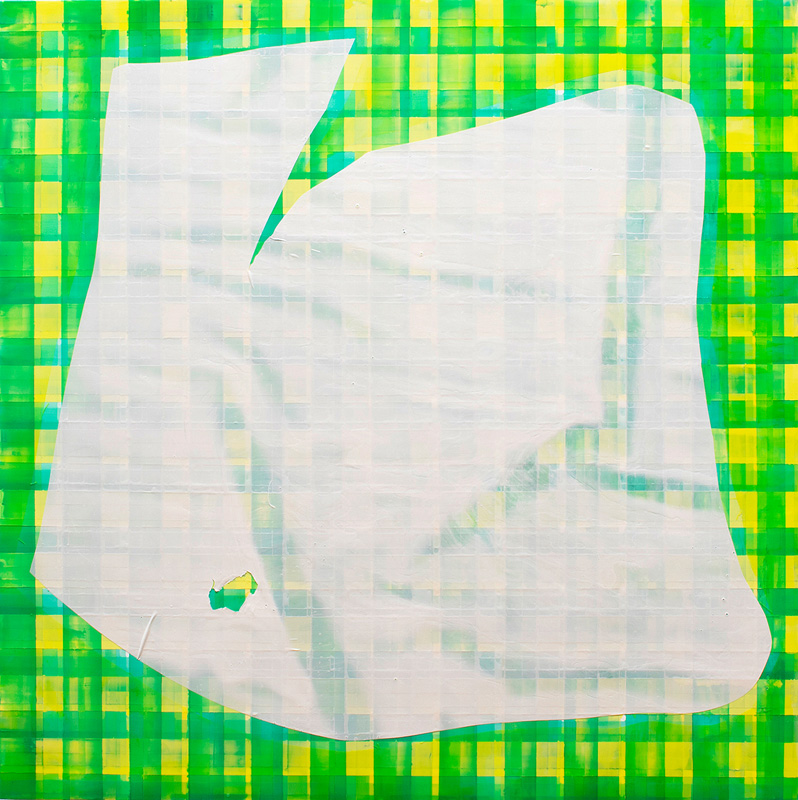 ©Matsuoka Yuzuho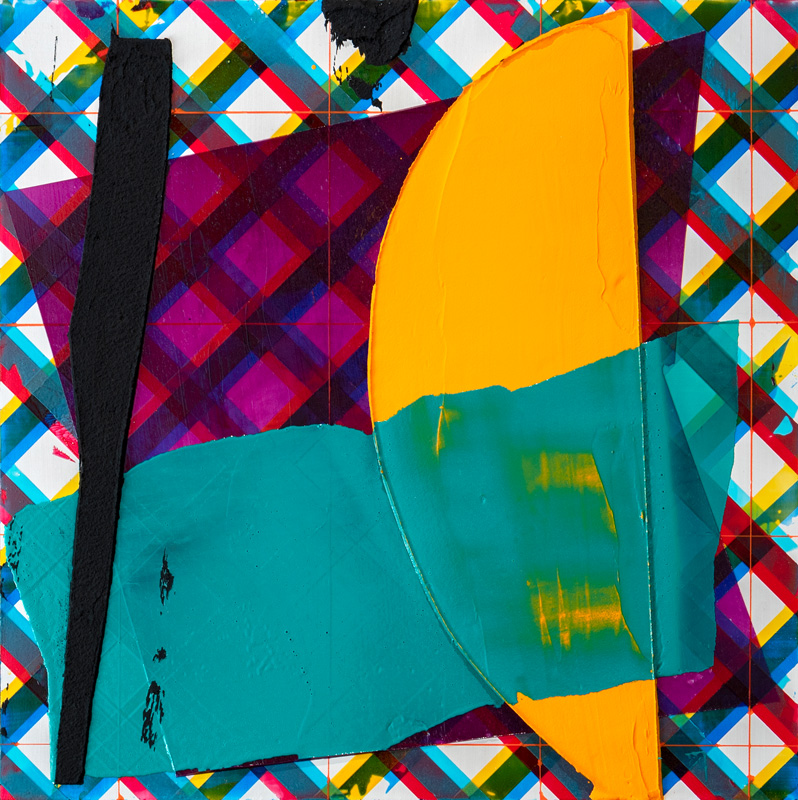 ©Matsuoka Yuzuho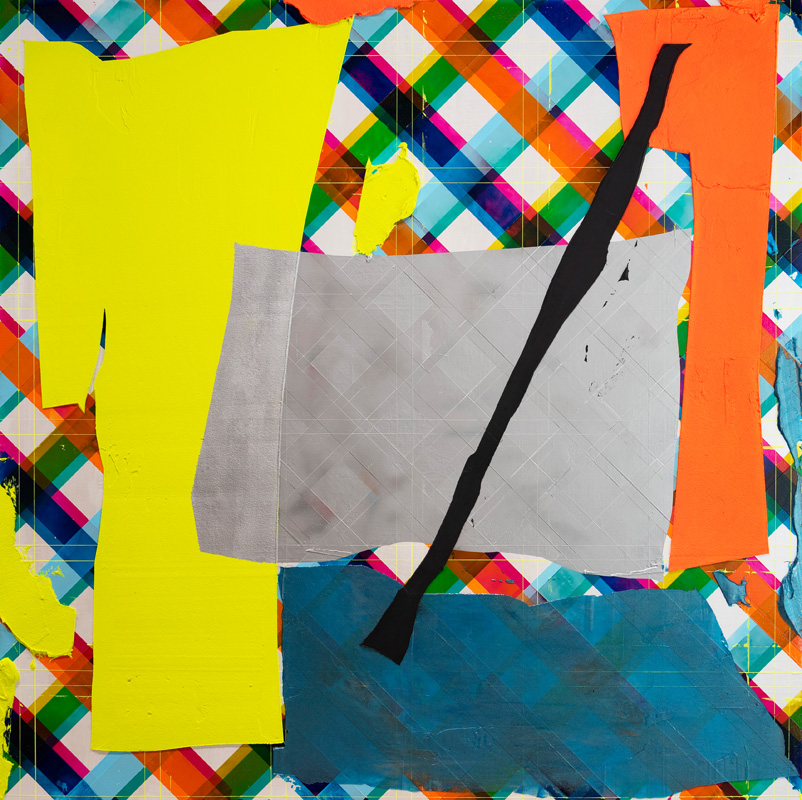 ©Matsuoka Yuzuho
Interview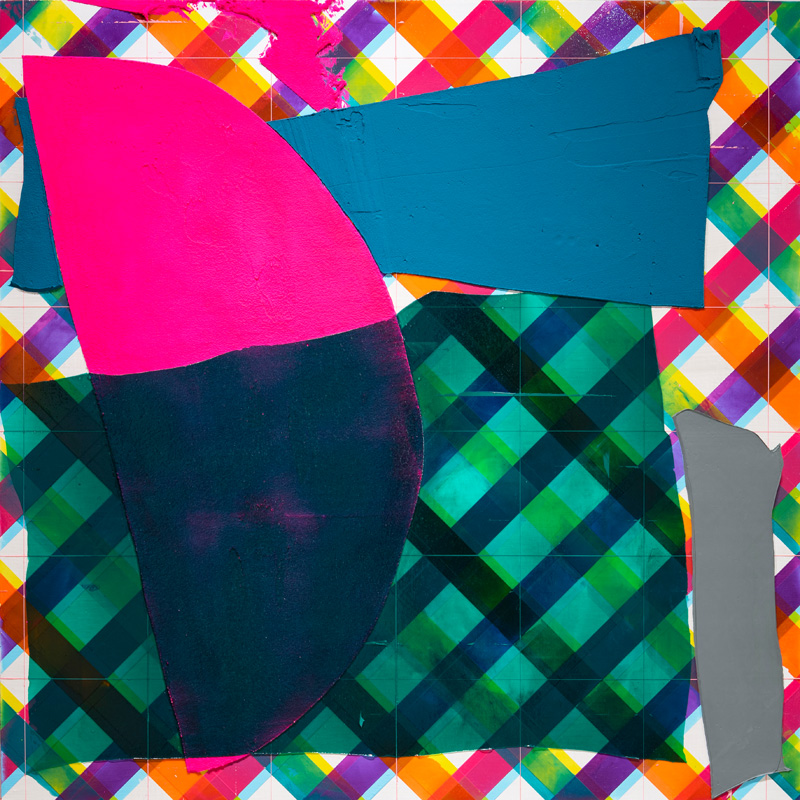 ©Matsuoka Yuzuho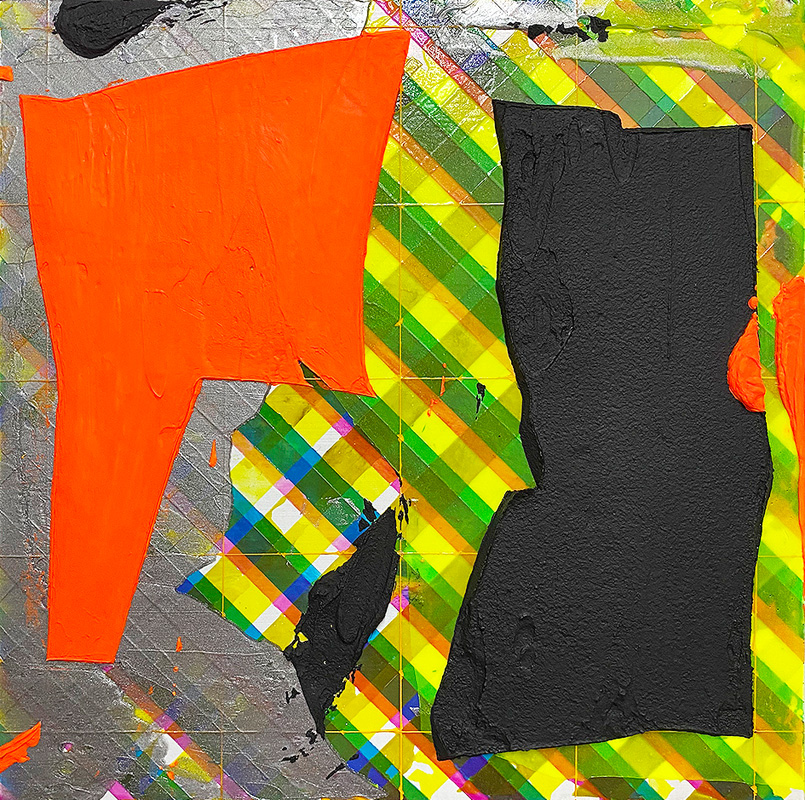 ©Matsuoka Yuzuho
Q How did you become an artist?

A I wanted to keep painting.
I thought I needed convincing to keep going.
Q What is the most important thing you value most as an artist?

A Thinking. Questioning.
I think it is important to keep thinking even about things for which we cannot find the right answer or even when our hands seem to be stuck.
The other thing is wanting to tell or show people something.
Q Do you have a message for people around the world?

A I would like people to spend more time going to museums and galleries or looking at artwork at home to think how nice or how curious ART makes them feel.
As an artist, nothing makes me happier.