Introducing young and talented artists active in the entertainment industry, including music, film, animation, and stage.
Artist
Broadcast on February 25, 2022
Kabuki Prince Japan is proud of.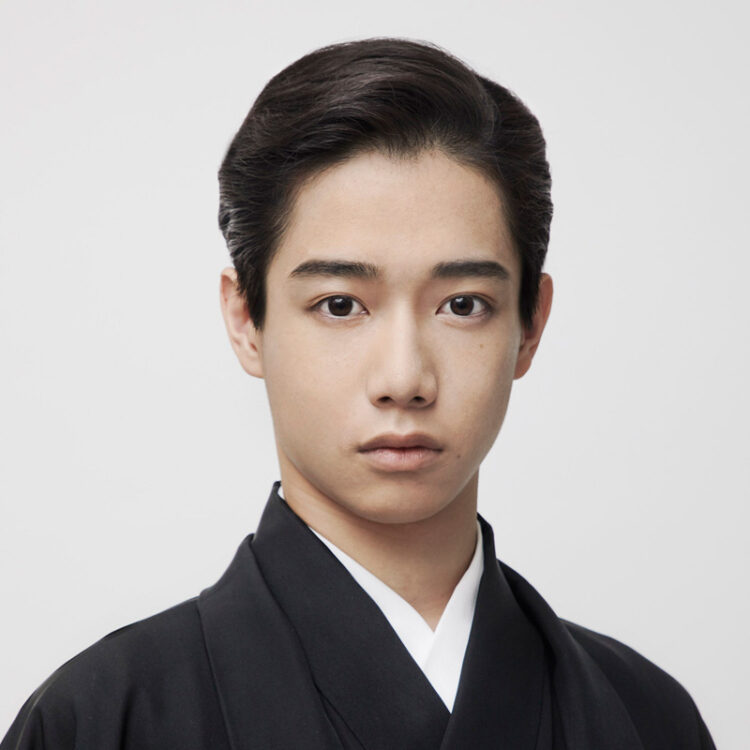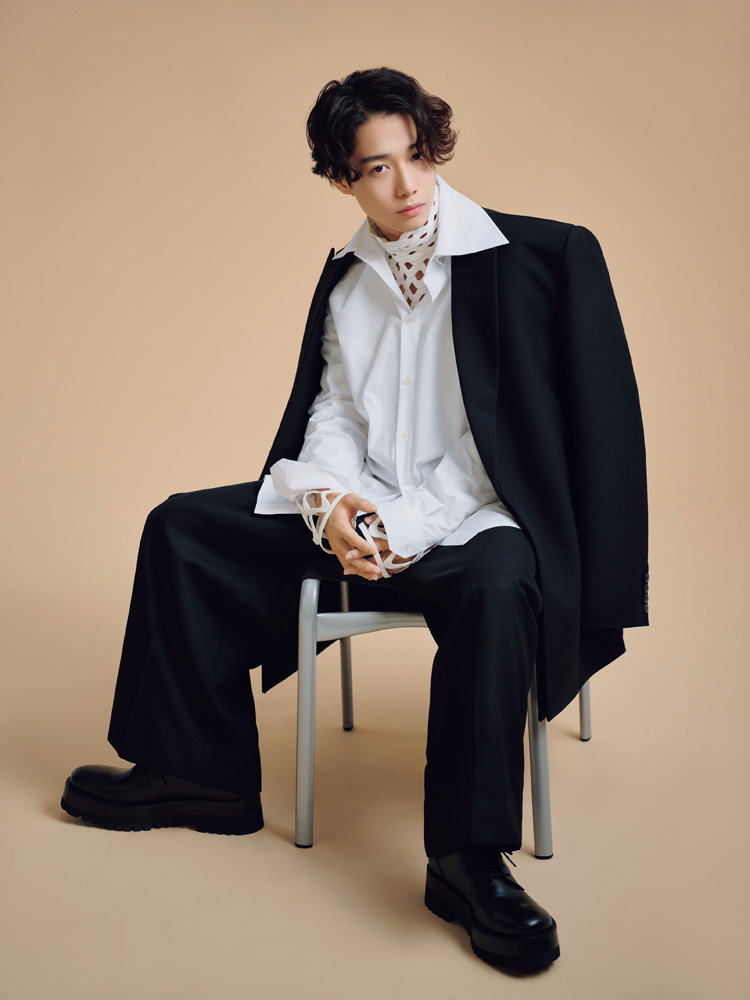 Photo : ISAC (SIGNO)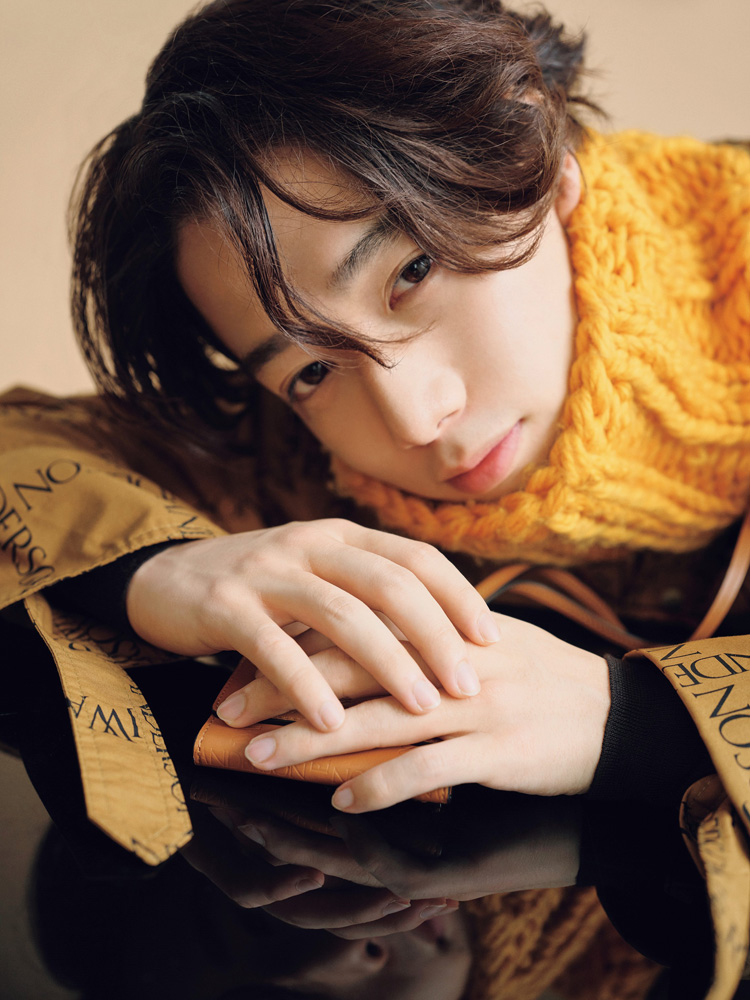 Photo : ISAC (SIGNO)
Kataoka Sennosuke | Kabuki Actor
Born in Tokyo in 2000.
In July 2003, made first appearance as a "syoke (young Buddhist monk)" in "Meoto Dojoji" at the Osaka Shochikuza Theater. In 2004, made his stage debut at the age of four at the Kabukiza Theatre, Tokyo. In 2011, performed "Renjishi" together with Kataoka Nizaemon (the fifteenth), his grand father, which became the grandfather and grandson to perform "Renjishi" together for the first time since the end of World War II. Since 2012, 12 years old, has been studying arts of Japanese traditional performing, including his independence performances "Sennokai."
In 2017, performed Kabuki dance at the Peninsula Paris, and was selected as a subject for photographer Mario Testino. Afterwards, acting on various stages, and 1n 2021, performed "Renjishi" together with Kataoka Nizaemon (the fifteenth) for the third time at the Kabukiza Theatre.
In 2020, selected as an "achiever" for new Cartier watch, "Pasha de Cartier."
While keeping the main focus as a Kabuki actor, trying to challenge various things and push forward as Artist.
Currently studying at Aoyama Gakuin University.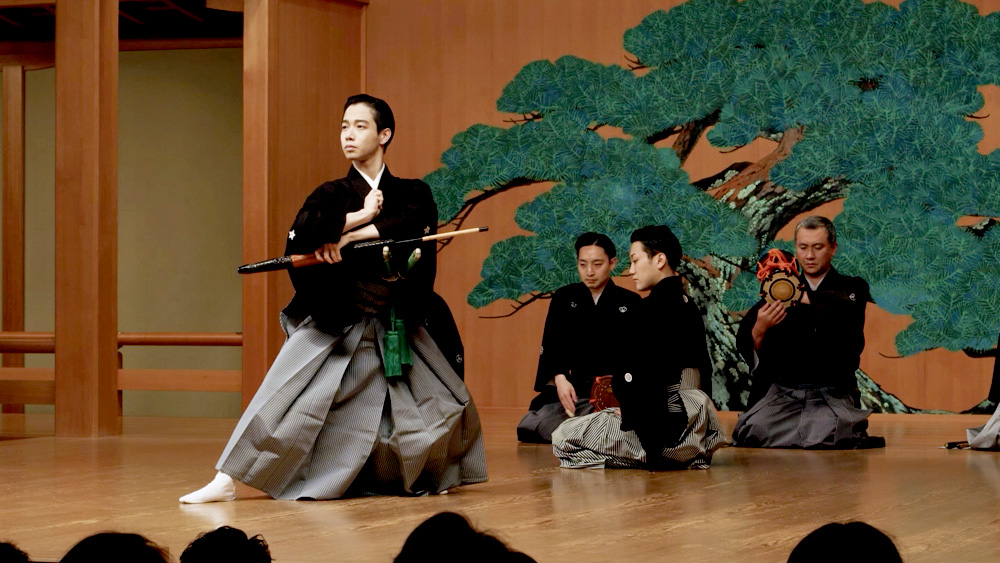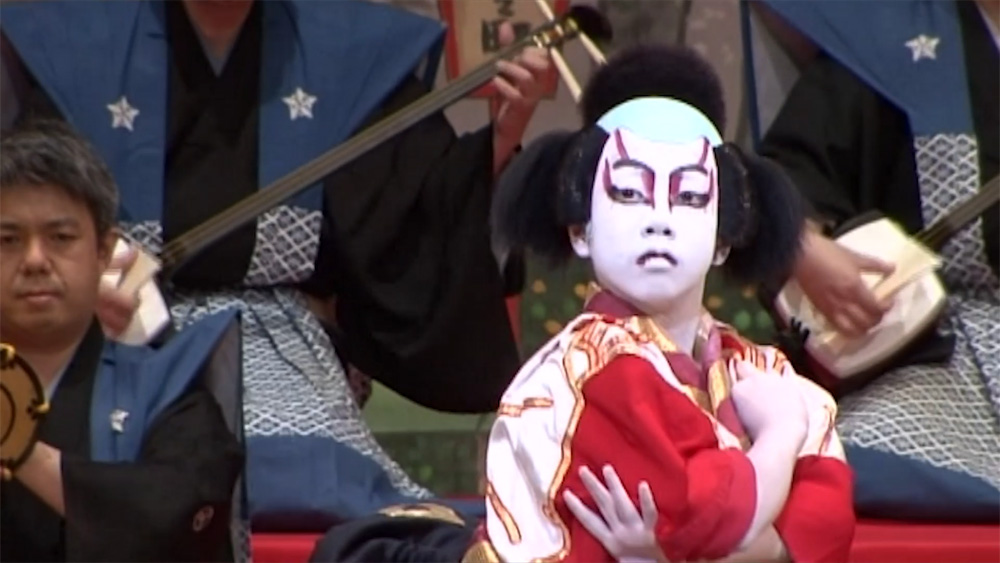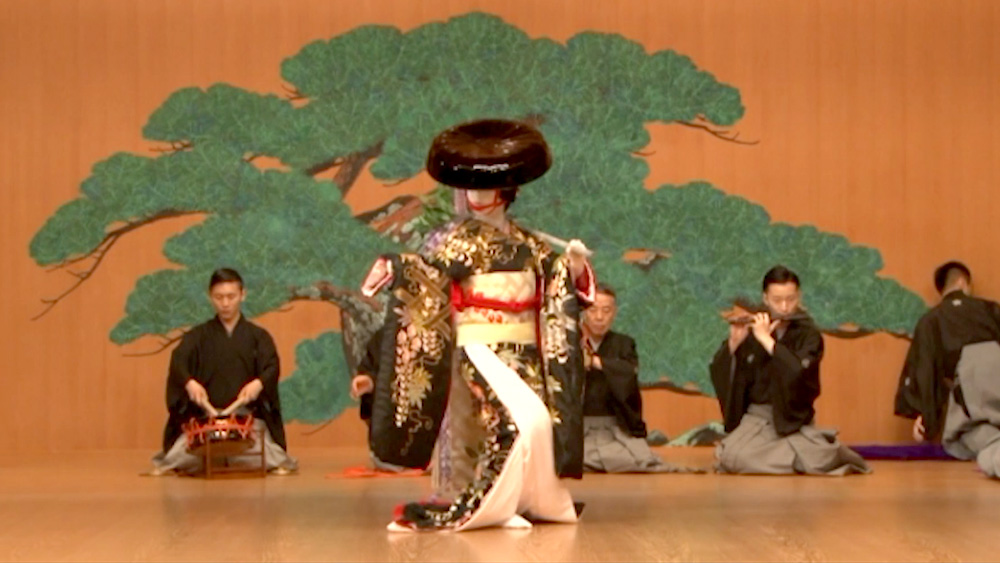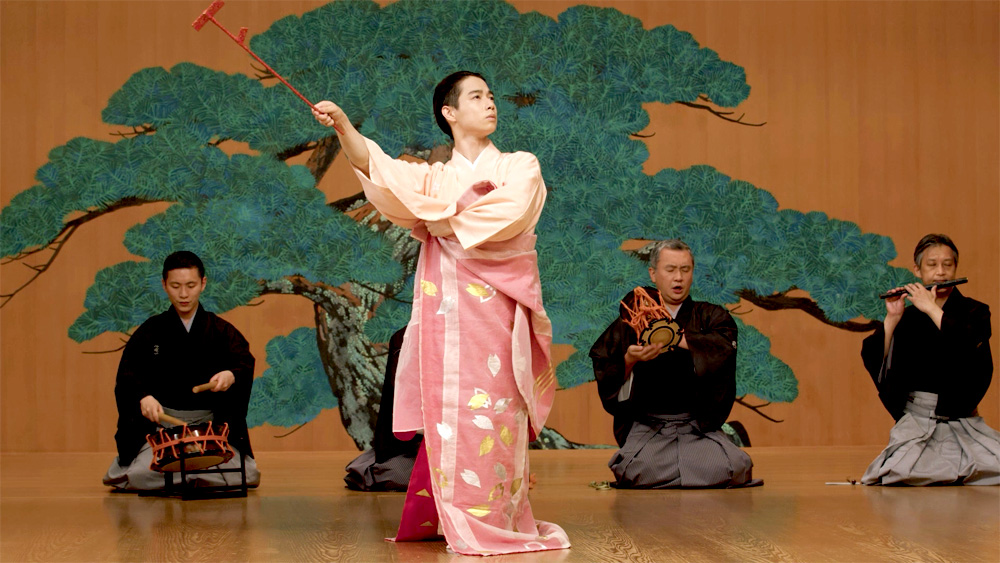 Interview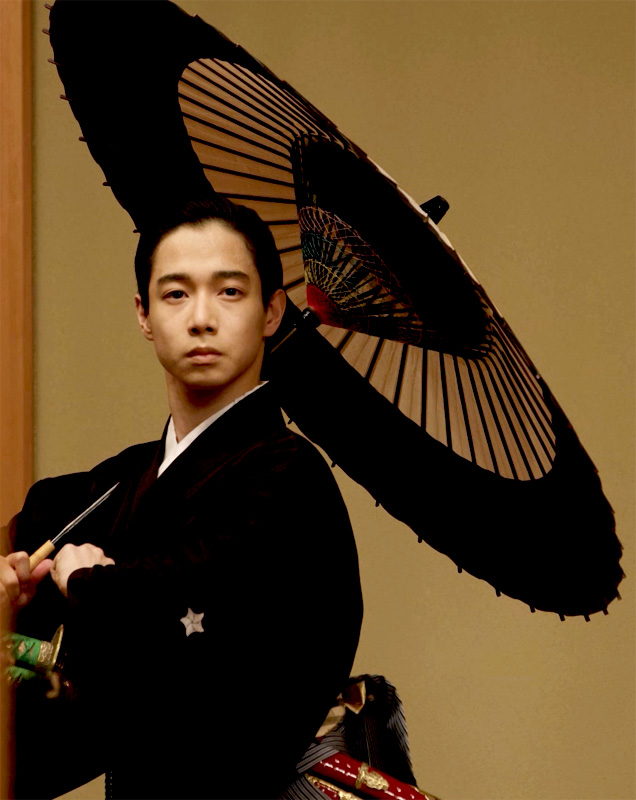 Hello everyone who watching J-Entertainment. I'm Sennosuke Kataoka. I'm KABUKI actor. I'm 21 years old.
QIt's amazing that you made your first stage appearance at the age of four.

AFour years old is relatively the earliest age for a first performance in the world of Kabuki, but basically I think people often make their first performance at about that age. When I was four years old, I made my debut at the Kabuki-za Theater as Senosuke Kataoka in a play called "Omatsuri." From a young age, I had a strong longing to be on a Kabuki stage, so I have a strong memory of being happy and smiling on stage anyway. Ever since that time, the joy and excitement of being on a Kabuki stage, or being seen by people, has always been in my heart, and In a way that initial feeling I had when I was four years old has never changed, and I think it has been deep in my heart.
QKabuki makeup looks unique and cool. Do you do it yourself?

AMakeup is something unique to Kabuki and basically what you're probably picturing is a white face with red eyes. Since I entered junior high school, I've been gradually learning about the faces and makeup of "Tachiyaku" (male roles) and "Onnagata" (female roles), and now, not there yet, I do my own makeup.Basically, everyone does it by themselves from the time they enter the upper grades of elementary school or junior high school.
QYou also play female roles. Please tell us about the difficulty and appeal of playing female roles.

AAlso, men playing women is one of the main features of Kabuki, and I think this is also one of the main appealing points of Kabuki. In Kabuki, there are makeup, costumes, wigs, and other large items to wear, and the actors' ability to express their femininity is also important. For example, when I play a woman, I have to pay attention to things like not opening my legs outward, not letting my elbows go outward, etc. Also, I have to learn the natural gestures of women from my seniors. In addition, I think the expression of the casual gestures of ordinary women we meet in this real world will be added to my expressions.
From the perspective of a performer, the appeal is that you can become something that you would not normally be, and I hope what appeal is will be accepted by everyone who sees it.
QPlease tell us about your collaboration with your grandfather (Kataoka Nizaemon XV), a living national treasure (Important Intangible Cultural Property).

AMy grandfather is a great motivator for me to do Kabuki. In my mind, my grandfather is someone I admire. Because of him, I want to be on stage, I want to be where he is, I want to be like him. He's really like a hope for me.
QIt must be very hard to carry on the traditional performing arts. There are a lot of rules and regulations in Kabuki, but how do you express your own style?

AKabuki is, in a sense, a classic in this day, and classics are difficult things to understand.
However, I don't think that all the classics of Kabuki have been known by many people, and on the other hand I think that people who have never heard of them can see them as something new.
Also, in classical Kabuki, highly-stylized forms ("kata") have long survived and basically I value the "kata." ANd, beyond that, there is a way of communicating possible only in this day and age and also an expression possible only for me. So, I recognize that I cannot reach that point without the "kata."
QYou started performing independently when you were in junior high school.

AAt that young age, I had the opportunity to do my independent performance or, in a sense, a study group. With the support of the people around me, I was able to give shape to it, and although there was a short break this year, I was able to resume it once again even little by little. I would like to take on various challenges in order to further develop my independent performance, "Sen no Kai."
QHow was your performance in Paris?

AWhen I was 17, I think, in Paris, I performed kabuki overseas for the first time. At first, I felt a different kind of nervousness, but it was also a dream of mine, so I was very excited to do it. I really enjoyed dancing in front of people from France and other countries, and I could directly feel the joy of the audience. After the show, I had a chance to express my opinion in the form of a brief interview. When I answered that one of my dreams was to perform Kabuki at the Paris Opera one day, an audience said, "You can do it." That was the moment when I really felt the passion and warm feelings of the audience for the art.
QYou are taking on a lot of new challenges.

AOther than Kabuki, for example, I am currently working in the fashion industry, and in the case of fashion, I am sometimes asked to appear in magazines and wear various kinds of clothes. In addition, if I am allowed to be involved in the world of visual images, or dramas, movies, and stage plays other than kabuki, I would like to learn many things and various forms of expression, so that I can give my experience back to the Kabuki which is my core value.
QWas there any effect from the COIT-19?

AThe world is still in a very difficult situation right now. At first, about a year or a year and a half ago, when COVIT-19 began to spread in Japan, suddenly Kabuki stopped. And, when it started again, the number of seats was cut in half, and many other things had to be changed... In my opinion, this kind of difficult time has been a part of the history of human life. For example, viruses, natural disasters, wars and so on. I believe, wars and all sorts of other difficult things have happened, but people have grown even stronger through such hardship and have built new eras. I think there are things that we can and should do even in times like these. In my mind, I don't have a clear idea of what I can do yet, but I believe in the light of hope that can be seen in the darkness and I would like to grow more and more in the future.
QWhat would you like to do in the future?

AI'm a beginner and nervous in the Kabuki society. So, I want to challenge and experience not only Kabuki but also various other things to be a better person. In the near future, I want to be "the one" who could introduce the Japanese Traditional culture, Kabuki, to the world.
QPlease give a message to the people of the world.

AWe are facing serious issues such as COVIT-19 pandemic and many national disasters due to the global warming. In the circumstances I believe that arts and entertainment will be able to make the world happy and to give hope. So, I'll do my best to be the one.