Showcasing fine art, digital art, photography and other works by featured artists in the studio.
(The artwork is displayed on the studio set in the program)
Art
Broadcast on September 30, 2022
Traditional Japanese Painting Techniques × Asian Sense of Colors × Buddhist Feeling of Praise for Life.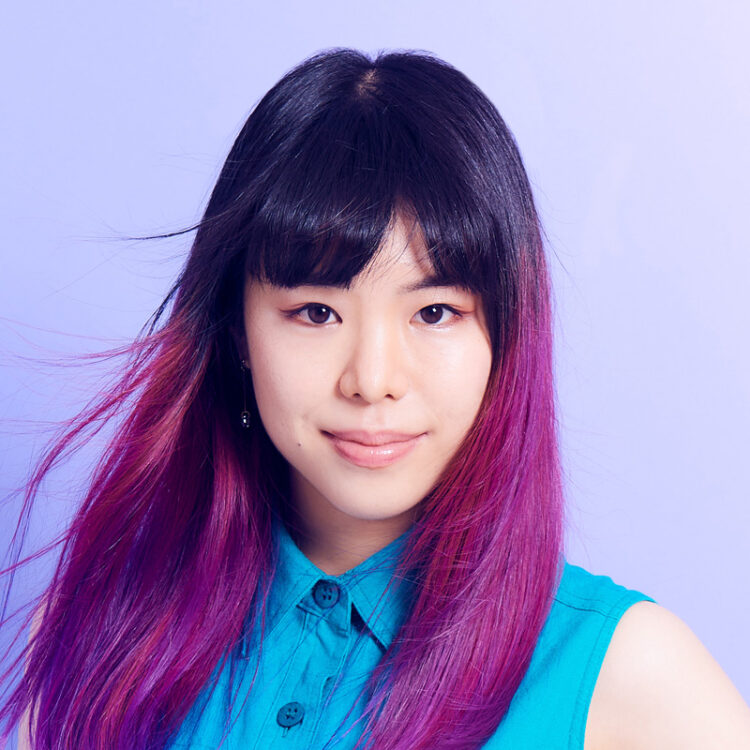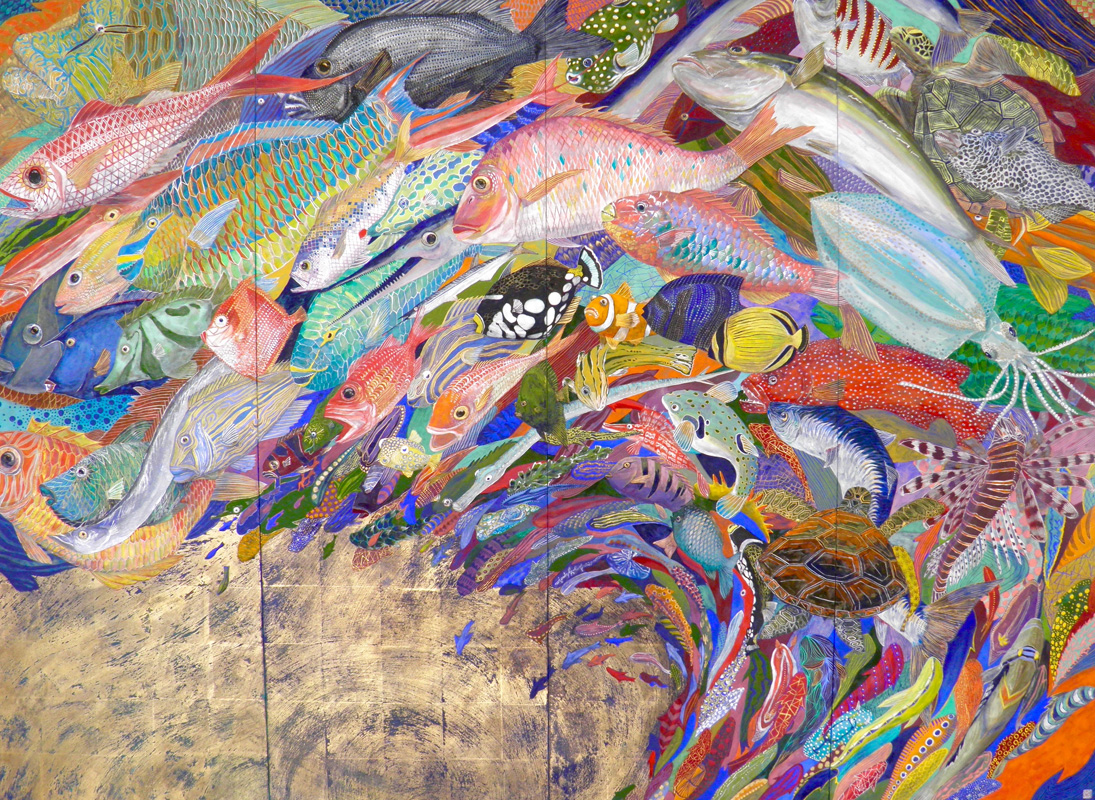 © Alaya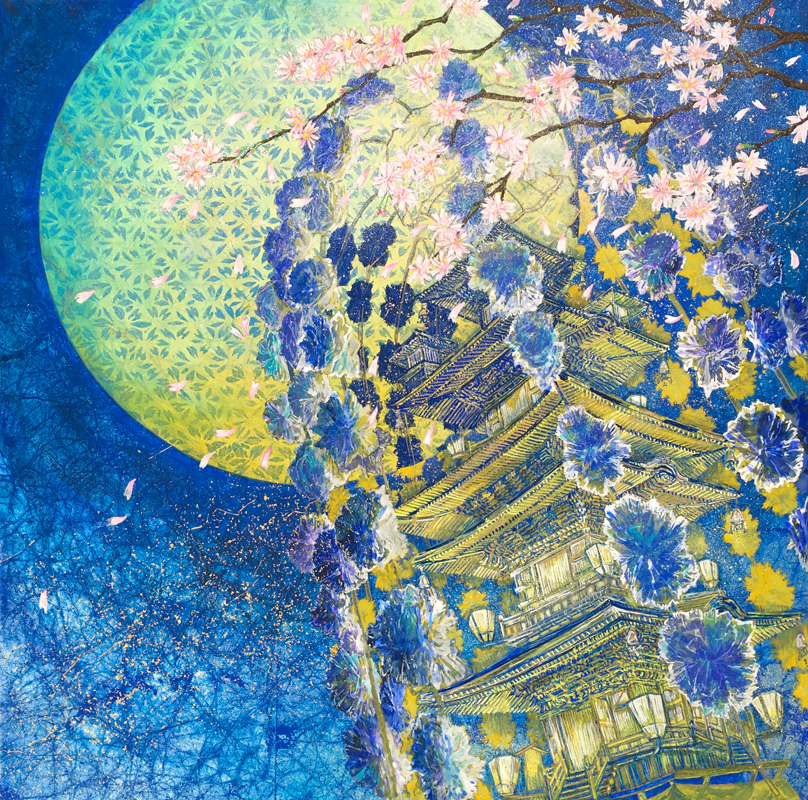 © Alaya
ALAYA | Artist
Graduated from Tama Art University, majoring in Japanese painting.

Has been involved in solo and group exhibitions, wall painting, live painting, book binding art, and more.
After graduating from university, studied in Nepal under a Tibetan Buddhist painting master.
Also lectures and writes, drawing on experience of traveling in Japan and abroad in search of the art of prayer.
Spent childhood in France and decided to become a artist at the age of three. Grandfather is Taiwanese.
Based on traditional Japanese painting techniques, continues to create works with a free interpretation as contemporary art, under themes of the sense of color acquired in Asian countries and the feeling of praise for life in the heart of Buddhism.
In 2021, won a prize at the 10th Exhibition of Artist Group -Kaze-. In 2019 & 2018, selected for the 54th & 53rd Showa-Kai Exhibition (Galerie Nichido). In 2017, awarded the ARK prize at ARK Art Award. In 2016, selected for the 34th Ueno Royal Museum Grand Prize Exhibition, and selected for the Salon d'Automne, Paris. Scholarship recipient of the Mitsubishi Corporation Art Gate Program.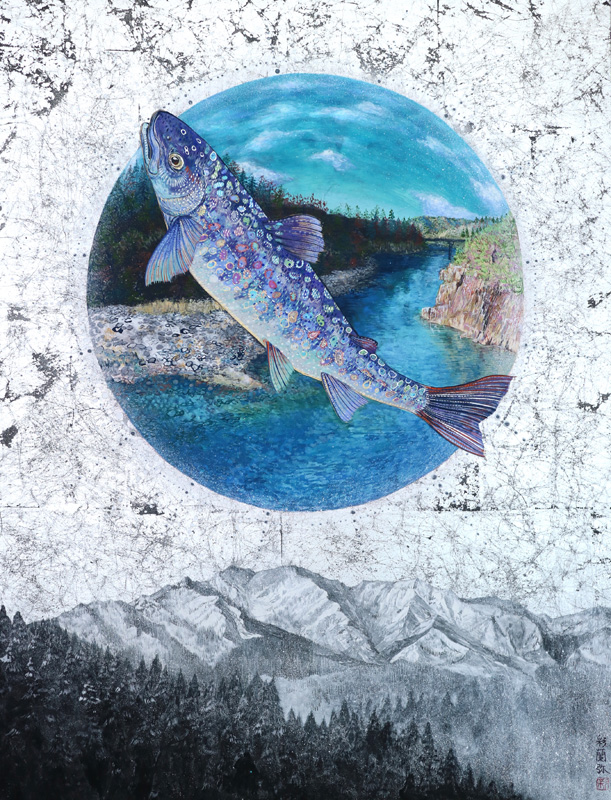 © Alaya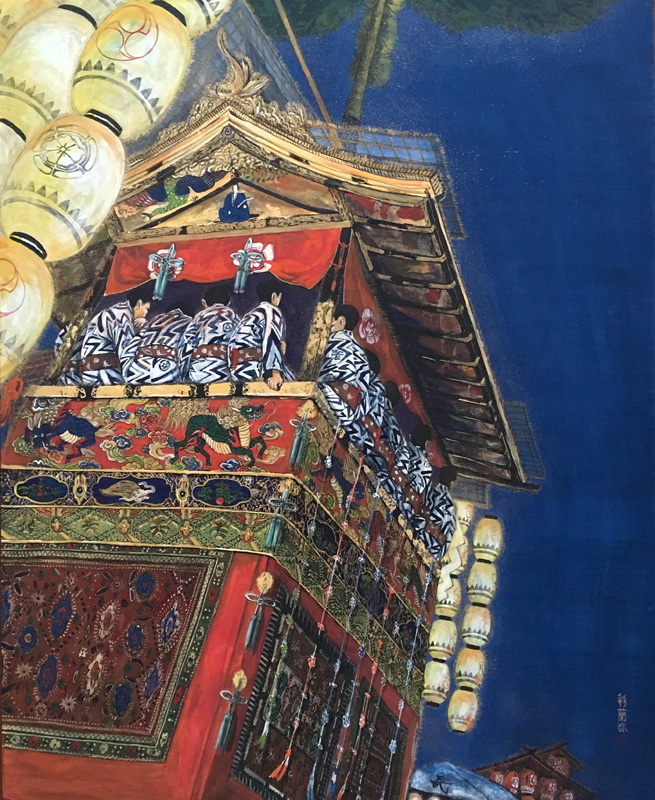 © Alaya
© Alaya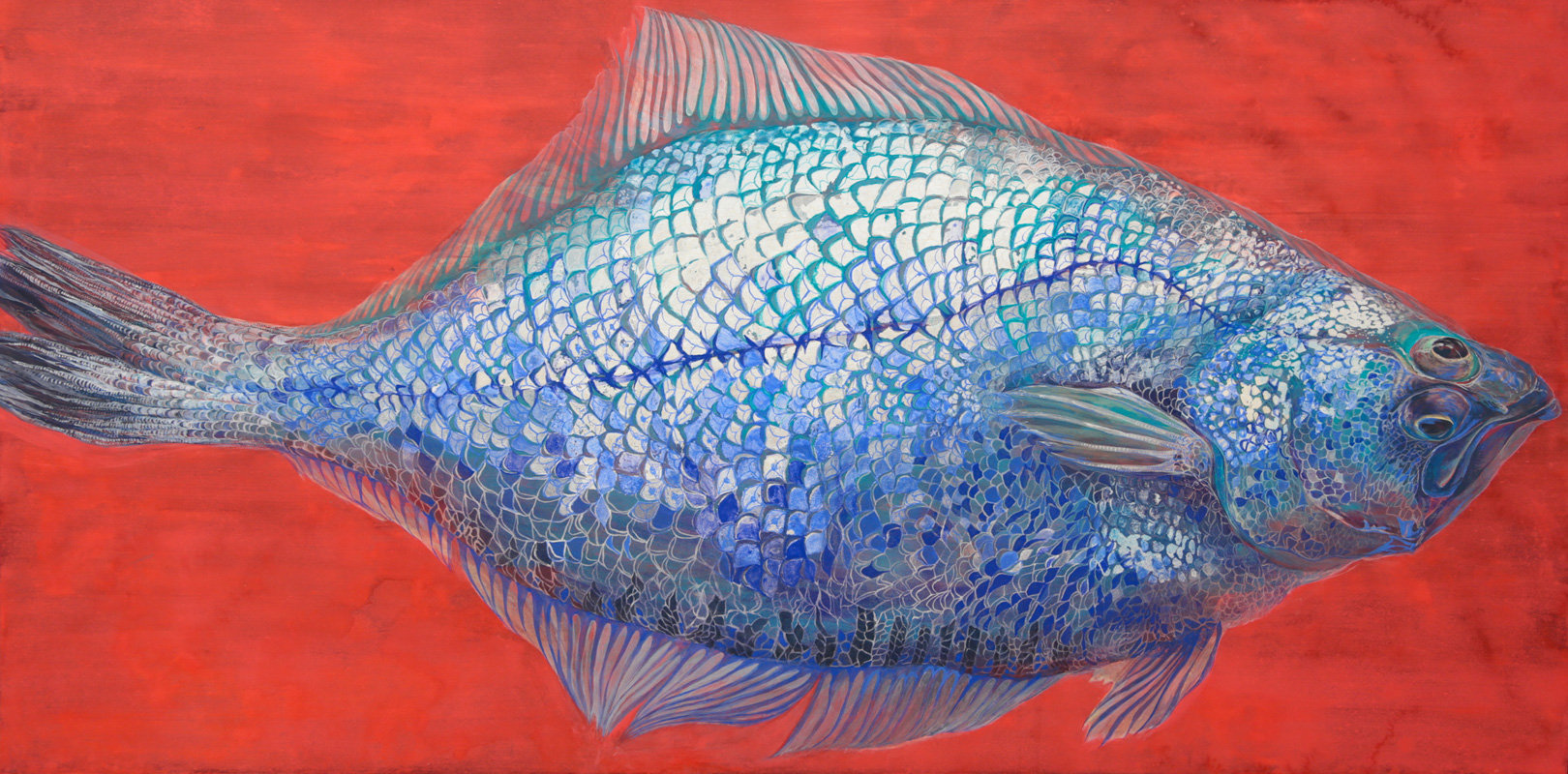 © Alaya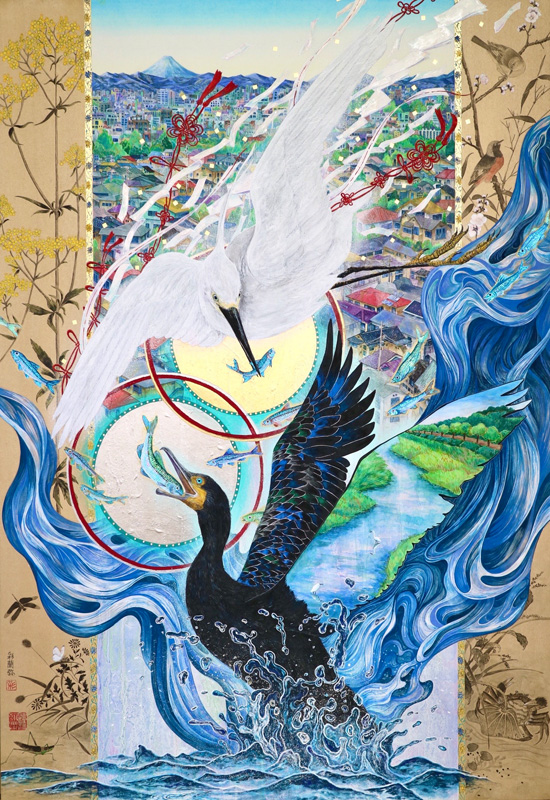 © Alaya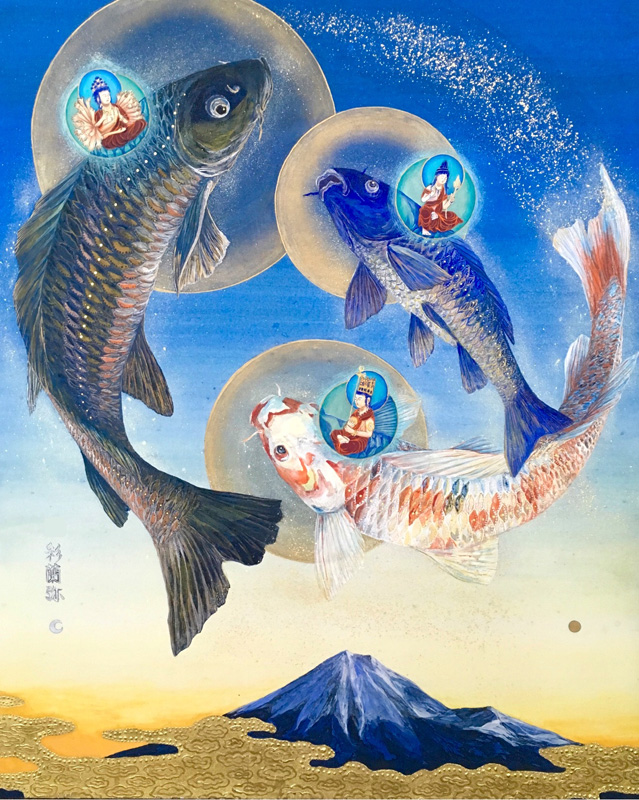 © Alaya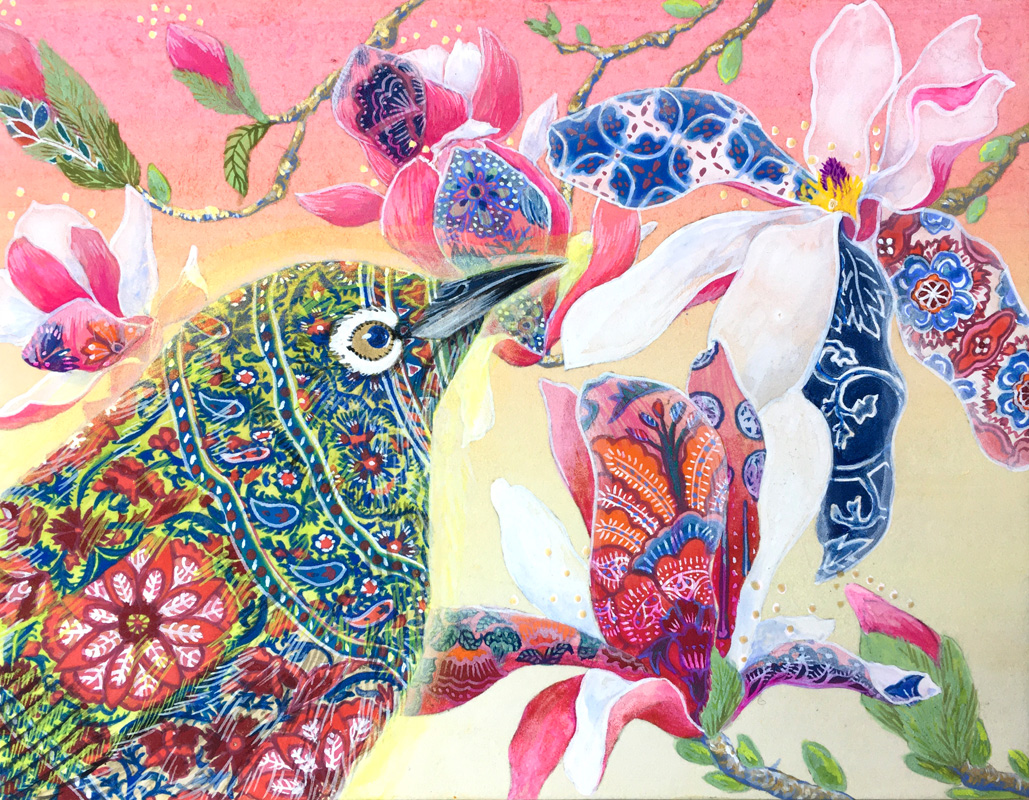 © Alaya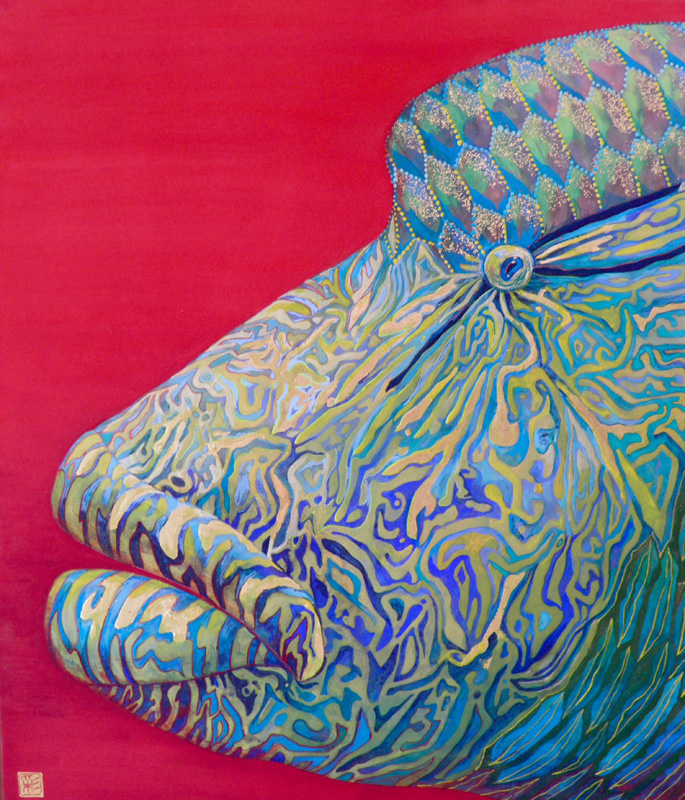 © Alaya
Interview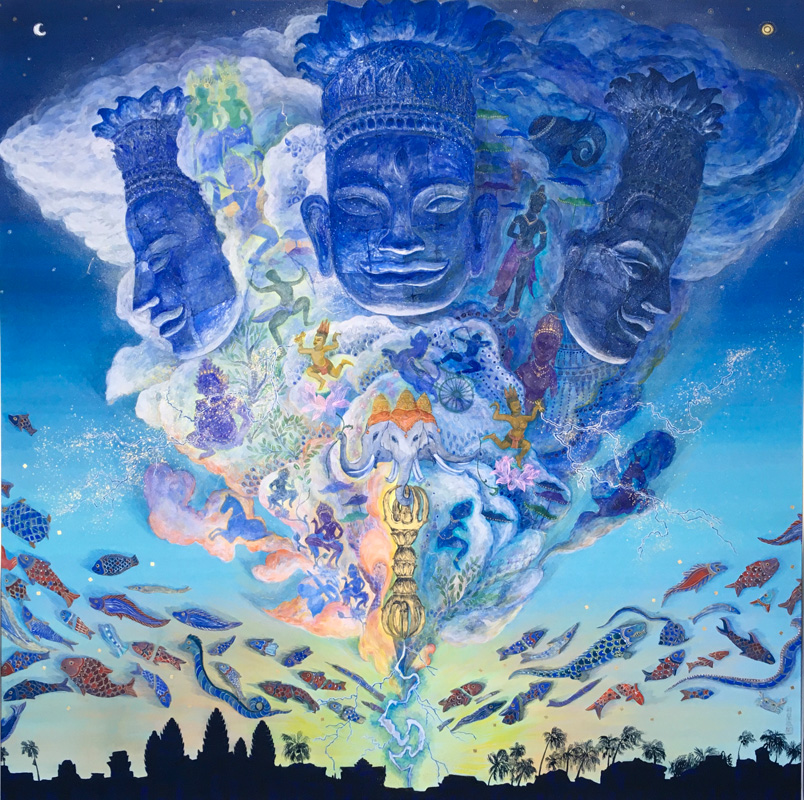 © Alaya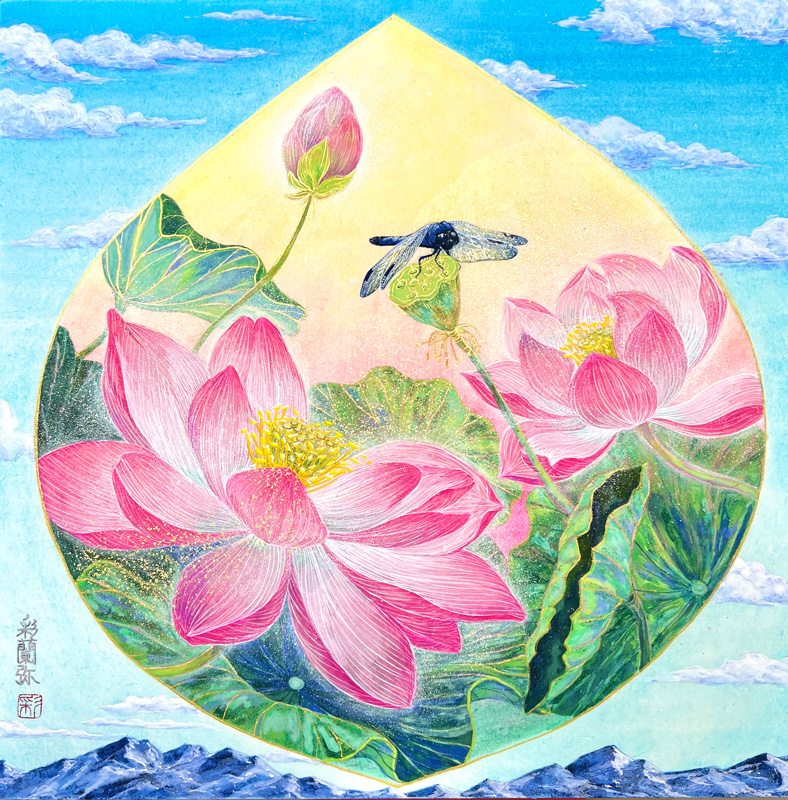 © Alaya
Q How did you become an artist?

A Because of my parents' work, I lived in France during my childhood.
Because I was Asian and shy, I was bullied at kindergarten, and every morning I would cry and scream, saying, "I don't want to go." But when the teacher there gave me pieces of paper and a set of paints, I became so absorbed in it that I began to draw dots and lines every day, using all the colors. Then, perhaps because of the cultural background there, the adults around me began to take notice of me, saying, "This kid is an artist," and I was able to establish my own position in this world. At that time, I realized firsthand that art is the most powerful tool for self-expression and communication.
So when I was three years old, I declared to my parents that I was going to be an artist, and I have been drawing every day since that day. Painting is the most important "word" that is indispensable in my life.
Q What is the most important thing you value most as an artist?

A I try to paint only what moves me. To put it simply, it can be said "hands-on." In this day and age, we can search for anything on the Internet, so we can obtain most of the materials we need for production. However, I thoroughly go to the site, make sketches, sometimes conduct interviews, and supplement them with books and videos, and only create a picture when I feel that I have understood it. I do not know to what extent this will be conveyed to the viewer, but it would be a great honor for the painter if the impression could be delivered as a compelling work of art. Above all, traveling and learning to paint better is a very enjoyable lifework for me.
Q Do you have a message for people around the world?

A Art is nothing special, it is an extension of the natural movement of the heart saying "I was moved by something," so I want to tell you about it! I will continue to express and transmit my ideas, and I will continue to receive your expressions. I eagerly await the day I can connect with you through art!