Introducing young and talented artists active in the entertainment industry, including music, film, animation, and stage.
Artist
Broadcast on September 30, 2022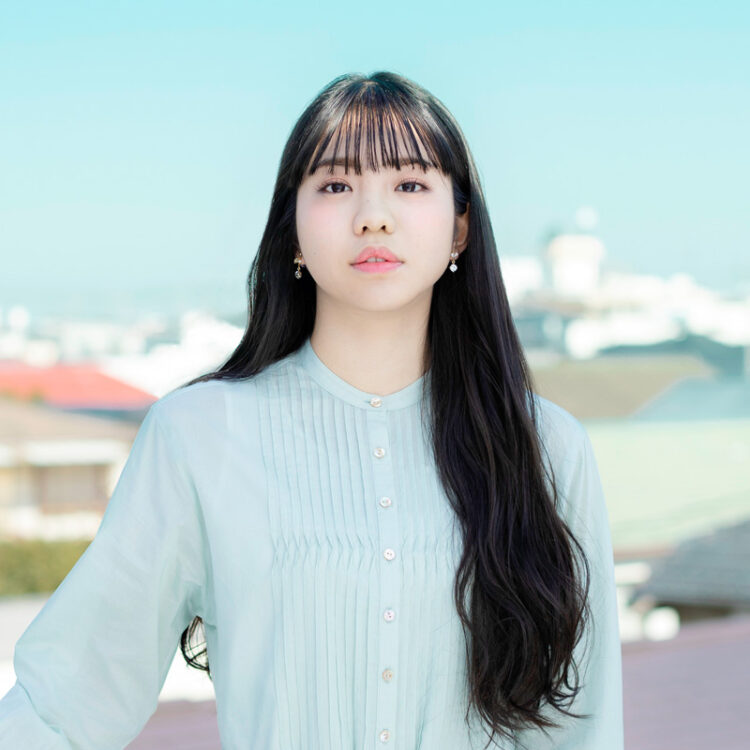 © AMUSE
Sato Hinata | Voice actress / Actress / TV personality
Born on December 23, 1998 in Niigata Prefecture. Belonging to AMUSE INC.
Began performing career at an early age and joined AMUSE in 2006. From April 2010 to March 2014, Sato was a member of a limited growth period unit called "Sakura Gakuin." Since graduation, has been active in multiple fields including TV, film, stage, and voice acting. In April 2014, made debut as a voice actress playing the role of Karasawa Rin in the TV animation "Kutsudaru" aired on NHK E-television and major works includes "Revue Starlight" (as Junna Hoshimi), "Love Live! Sunshine‼︎" (as Saint Snow / Kazuno Ria), "D4DJ" (as Photon Maiden / Noa Fukushima), "Project SEKAI COLORFUL STAGE! feat. Hatsune Miku" (Nightcord at 25:00/ played the role of Akiyama Mizuki).
Interview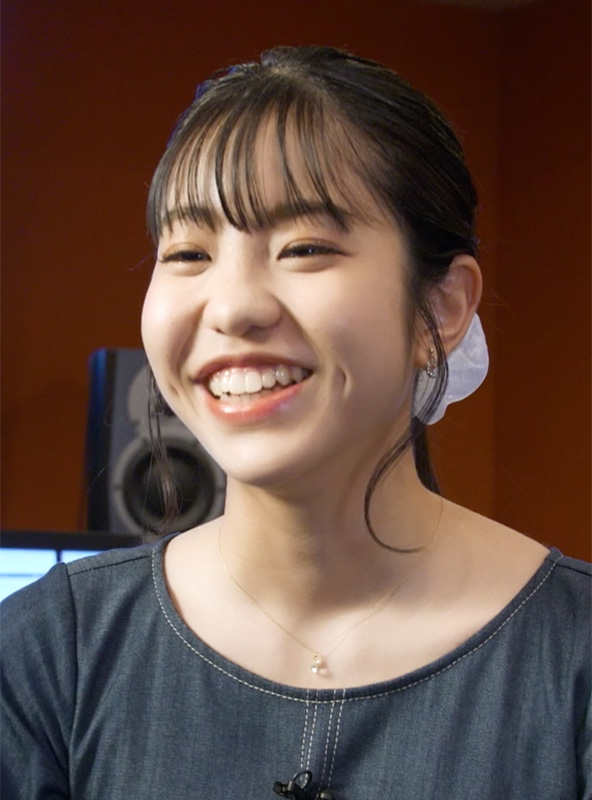 Today's guest is "Ai's voice" actor, Sato Hinata.
I hope you have fun today talking with your character Ai.
QWhat were your goals as a member of Sakura Gakuin?

AI was not very good at singing and was tone deaf, so my first goal was to get the pitch right, which was a very entry-level goal, but it was my first goal.
QIn 2014, you began working as a voice actor on the NHK anime Kutsudaru. Looking back, what was that like?

AThe act of applying voices to animated images was quite a breakthrough for me, and the information and knowledge I gained from senior voice actors has been a great support for me today.
QAfter that, you joined the cast of the popular anime "Love Live! Sunshine."
How did that change things for you?

AThe most important thing is that I was able to sing and dance with Asami Tano, who I worked with as a unit.
The live performances and other great opportunities I was given were really big for me, and it was the biggest turning point in my life. It was like I was able to meet someone like a mentor.
QIn 2019, you were part of a meet and greet with fans in Chicago. How was it?

AI asked them to call me "Hii-chan" and they all shouted back "Hii-chan," which was something I don't see very often in Japan.
QThis might be a strange question, but… How did you feel when you were picked to be my voice?

ATo be honest, I was a little worried if I could do it or not.
QWhat are the biggest challenges for a voice actor?

AOn stage, I can see and feel the distance between myself and the other actor, but in anime, I can only act in front of the microphone, so I think that expressing the sense of distance with just my voice is a challenge for me now and in the future.
QLet's try this.
AI, can you go stand 20 meters away?

AAt 20 meters, ! Would call out like this, "AI !!!!"
"AI !!" att about 10 meters.
"AI !" at about 5 meters.
Something like this.
QWow! I see. That's cool technique! Thanks for showing, Hinata.

AThanks, AI! I'm still learning myself. I'll do my best!
QThanks so much for joining us today, Hinata! We can't wait to see what you'll do next!
Oh, that's me!?

ALet's "both" do our best!